Start main content
[Final Call: Summer Internship] Hang Lung Properties Internship Programme 2021 (Deadline: 4 June)
01 - 04 JUN 2021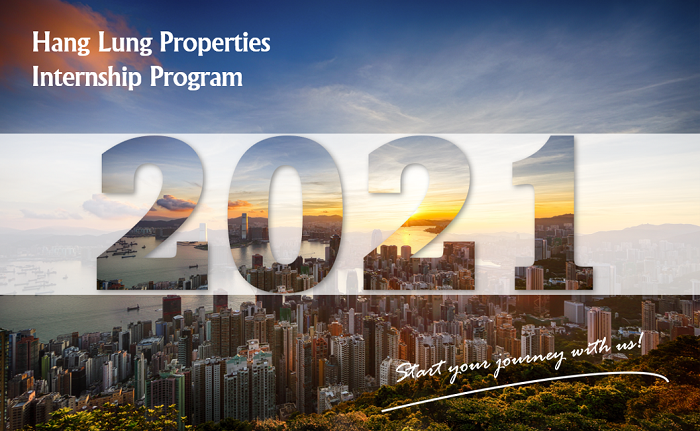 The Hang Lung Internship Program aims to nurture the young elite through on-the-job training and practical work. Interns will be posted in one of our departments to acquire relevant knowledge and develop professional skills, both of which are crucial for future career success.

This year, we will continue the internship collaboration with local universities and extend the opportunities to undergraduates with disabilities and special education needs to bring their potential into full play.

Internship Period: Minimum of 8 weeks from June to August 2021
Work Locations: Hong Kong, Shanghai, Shengyang, Jinan, Wuxi, Tianjin, Dalian, Kunming and Wuhan.
Requirements: We welcome non-final year university students with the following attributes and competencies to join our program:
Passion for a long-term career development in the property industry
Demonstrable leadership qualities
Enthusiasm for teamwork
Excellent analytical thinking
Excellent communication skills with proficiency in English, Cantonese, and Putonghua
Application Method: If you are looking for a unique opportunity to unleash your full potentials, please refer to select one of the following work locations and send your resume to our designated mailbox on the programme page.

Programme Page: https://www.hanglung.com/en-us/our-people/internship-program/application
Application Deadline: 4 June 2021 (Friday)
Enquiry: intern@hanglung.com
Regards,
Career Centre

*Disclaimer: The hiring party provides the job description and administers the data collected through this job recruitment exercise. HKBU Career Centre shall not be held liable in the case that disputes, loss or any other situations arise.