Start main content
Cyberport x Home Affairs Bureau Youth Start-up Internship Programme 青年初創實習計劃
05 - 15 OCT 2021
Cyberport x Home Affairs Bureau Youth Start-up Internship Programme 青年初創實習計劃
The Youth Start-up Internship Programme, co-organised by Cyberport and Home Affairs Bureau (HAB), bridges talented students and the Cyberport Community Companies by offering 3-month internship opportunities and various enrichment activities to enthusiastic youths. HAB will provide salary subsidies to Cyberport Start-ups for engaging interns under the programme.

Apart from technical and design-related positions, internships in non-technical capacities such as corporate communications, business development, marketing and data analysis are also offered. In general, start-ups specialising in Smart Living provide the most vacancies, which encompass EdTech, RetailTech, HealthTech, IoT, as well as FinTech and digital entertainment & esports.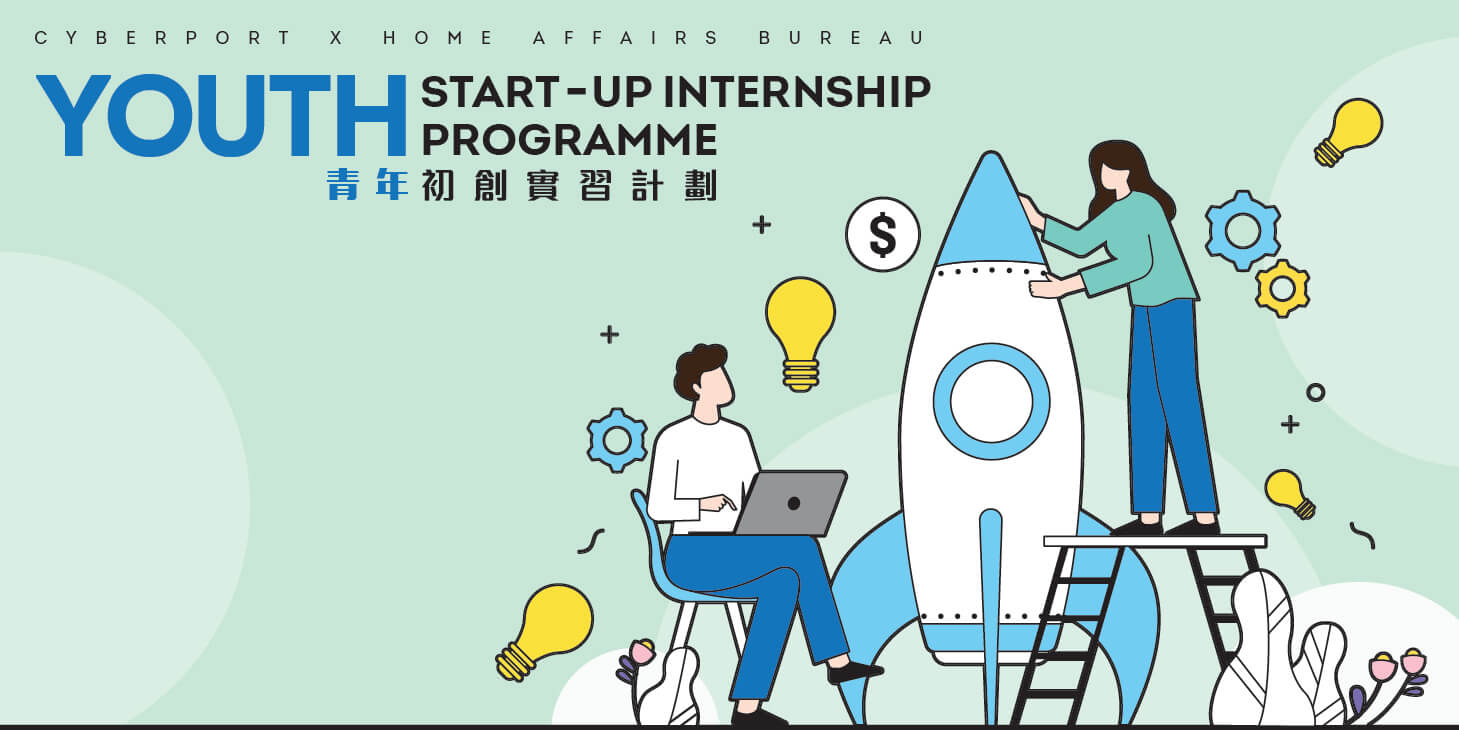 Under the Programme, more than 440 job vacancies are offered by 168 Cyberport start-ups. The first phase of the Programme offers 30 internship positions for local post-secondary full-time students aged between 18 and 30. Applications are open today on iTalent.

Internship Period: Oct 2021 onwards
Internship Duration: 3 months
Why Join?
Apply acquired knowledge to gain authentic work experience
Develop and sharpen your specialised and transferable skills
Gain a career head start in the digital tech industry
Build network with professionals and leaders in the start-up community
Receive salary subsidies up to $10,500 per month
Who can join?
Aged between 18 and 30
Full-time student from a local post-secondary or tertiary institution
Hong Kong Permanent Identity Card Holder
Currently not a beneficiary under any publicly funded internship programme
How to apply? Click here to visit "iTalent", the Cyberport's I& T recruitment platform, for more internship details.
*Disclaimer: The hiring party provides the job description and administers the data collected through this job recruitment exercise. HKBU Career Centre shall not be held liable in the case that disputes, loss or any other situations arise.