Start main content
CLP Power Hong Kong Limited (中華電力) 2022 CLP Internship Programme: Open for applications
04 JAN - 28 FEB 2022

2022 CLP Internship Programme (中華電力) : Open for applications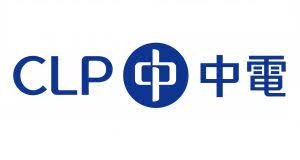 Are you looking for the opportunity to gain practical experience and to convert your developing theoretical knowledge into real ideas?

We can support you by providing hands-on work experience through interesting designed internship projects. We cover a wide range of projects suitable for students studying in different disciplines in the university, such as Business, Engineering, Environmental Affairs and Information Technology etc.

About this programme
Taking the opportunity to learn, grow and develop through our programme, you can choose from:
Summer internships (Jun – Aug 2022 | 2 – 3 months); or
Sandwich internships (Jun 2022- Jun 2023 | 12 months).
Project Scope
As an intern, you will work on one of the wide range of internship projects.
Business
Electrical Engineering
Energy Engineering
Public Affairs
Sustainability
IT / Cyber Security
Who should apply?
To apply for this programme, you must...
Be a university student of bachelor or advanced degree
Continue your full-time university course after the internship
Be available full-time during the internship period
Provide university endorsement that the internship is part of your curriculum
Have a valid permit to work in Hong Kong if you are an overseas student
Have a GPA of 3.0 or above, or equivalent
We are also looking for students that are...
Good team players
Strong communicators
Proficient in English
Fluent in Chinese would be advantageous
Active in extracurricular activities
For details of the internship programme, please visit the official programme page.

Application Method: Interested students please submit your application by filling the Microsoft Form on or before 28 February 2022 (Mon). No late applications will be accepted.

Enquiry: For any enquiries regarding the application process or programme details, please email cip@clp.com.hk with subject "CLP Internship Programme 2022 Enquiry".

*Disclaimer:
The hiring party provides the job description and administers the data collected through this job recruitment exercise. HKBU Career Centre shall not be held liable in the case that disputes, loss or any other situations arise.