Start main content
2022 Tencent Internship Program
29 APR - 09 MAY 2022
2022 Tencent Internship Program
Tencent (騰訊) is looking for interns! If you're looking to help develop innovative technologies that help people connect, be entertained, and get things done, then we welcome you to apply for one of the many internship positions open at Tencent. We've got openings in technology, product, design and art, marketing, and operations, with the potential to gain valuable experience and help grow your career.

Eligibility: Students graduating from a Bachelors or Masters degree program between Sep 2022 - Aug 2023

Application Deadline: 9 May 2022, 12noon (GMT+8)

To learn more about job details and apply, please find out more at join.qq.com.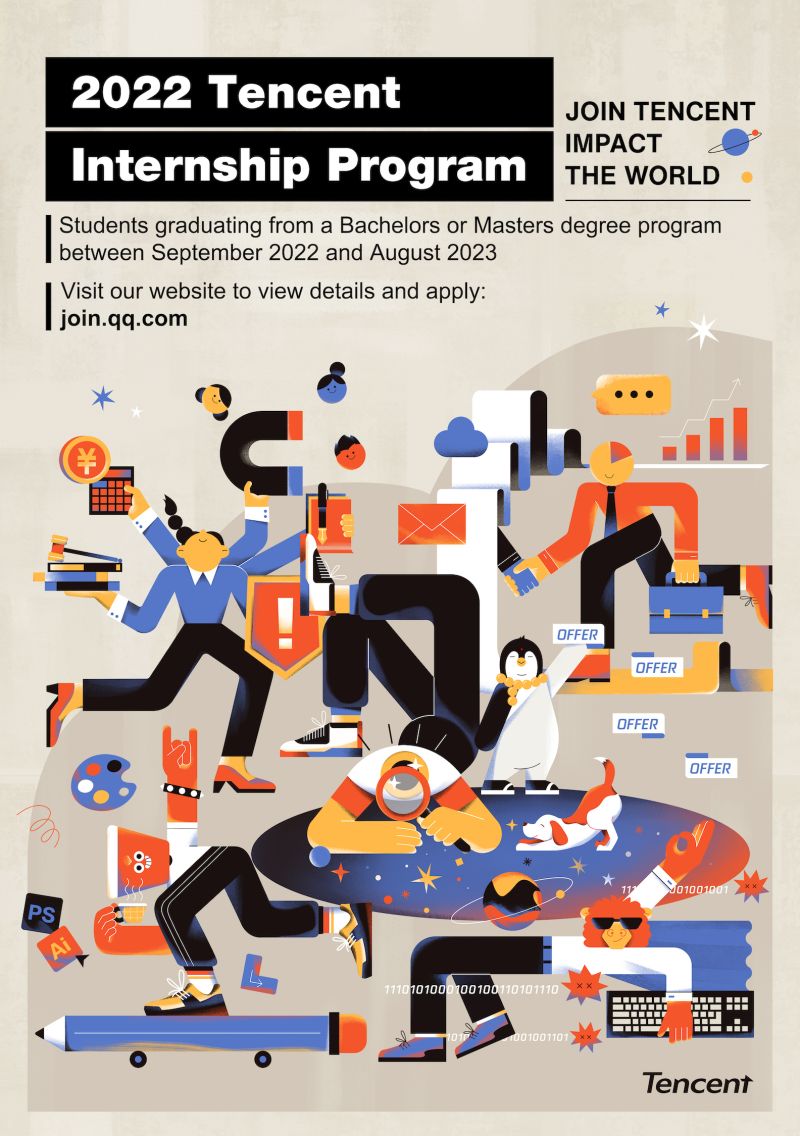 *Disclaimer: The hiring party provides the job description and administers the data collected through this job recruitment exercise. HKBU Career Centre shall not be held liable in the case that disputes, loss or any other situations arise.